Special offers at Katarino
Let's welcome this New Year amidst the snowy beauty of Pirin with delicious organic food, full relaxation in the spa area with mineral water pools!
Validity
29.12. 2023 – 01.01.2024
Minimum stay required
3 nights
Prices
starting from 2870 лв. BGN /room per stay
Comfortable accommodation options
Comfort and entertainment for children
A perfect stay for your children, too! Whether you need a baby bath or a potty, we've got you covered.
Activities and relaxation for adults
Spring, summer, and autumn – the season does not matter if you have decided to have an active recreation in nature, to recharge and gain strength for your business ventures, to regain the glow of your skin and your smile from a day filled with positive emotions.
Why Katarino SPA Hotel
The Katarino SPA complex is one of the first modern spa hotels with excellent conditions for year-round tourism in the region of Bansko and Razlog. Established in 2005 and completely renovated in 2018, it is the embodiment of the idea of a luxurious spa holiday in nature! With its modern concept of spa and wellness services, the complex is the ideal destination for relax, family vacation, or ski vacation.
sq.m. area of the complex in the heart of Rila and Pirin mountains
single-family houses with two bedrooms for your privacy
restaurants with healthy and tasty food that is home produce
heated pool and spa center for your complete relaxation
conference rooms for your meetings and events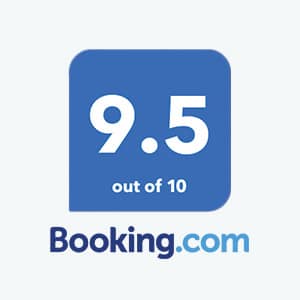 Най-добър рейтинг 9.5 от гости на хотела за 2023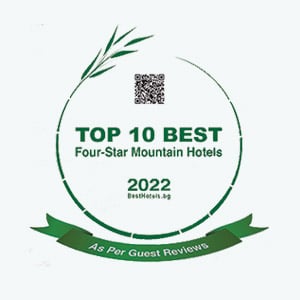 Най-добър четиризвезден планински хотел за 2022 базирано на рейтинг от гости на хотела
BEST FOUR STAR SPA HOTEL FOR 2022 OFFERING NATURAL FOOD HOME PRODUCE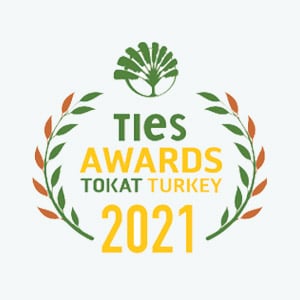 THE MOST ECOLOGICAL DESTINATION FOR 2021
BEST FOUR STAR MOUNTAIN SPA HOTEL FOR 2020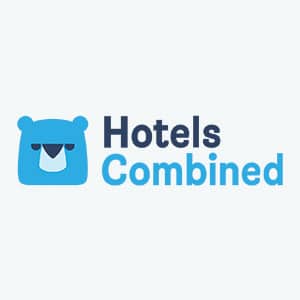 Най-добър рейтинг 9.5 от гости на хотела за 2020
Зелен ключ за устойчиво развитие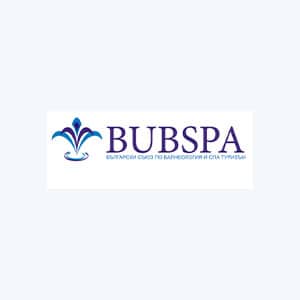 Най-добър 4* планински СПА хотел за 2023г.
Красимира Чалева-Добрева
Изключително ни беше приятно да бъдем Ваши гости. Нямам абсолютно никаква забележка. Персонала е изцяло от професионалисти мили и винаги готови да съдействат за всичко. За храната нямам думи Вкус, качество повече от отлична. Продължавайте все така да радвате гостите си. Нивото , което имате е пример за всички хотели в България. Ние си тръгваме след няколко часа, но вече плануваме следващото си посещение при Вас.
Теодора Йорданова
Прекрасно място! Усмихнат и супер любезен персонал, превъзходна храна на доста високо ниво, заслужава си всяка една стотинка. Няма нещо, за което да се хвана като забележка.Браво за качеството и за това, че след Ковид на много места нивото е паднало много, а тук е точно обратното. Поздравления!
Иво Динев
Хубаво и спокойно място за почивка. От към персонала, много отзивчиви, усмихнати и лъчезарни млади хора. Перфектно обслужване и страхотна кухня. При първа възможност бих ги посетил отново. Бъдете все така позитивна и усмихнати. С уважение.
Мария-Mагдалена Петрова
Прекрасен хотел! Посещаваме го за втори път и отново оставаме изключително доволни. Всичко е на много високо ниво, храната – отлична и много вкусна, разнообразна и най-важното домашна! Спа-то е много чисто и поддържано, супер спокойно е дори и да има повече хора, а външният басейн е страхотен, особено когато навън вали сняг – приказка ☺️
Стаите са чисти и поддържани, заредени дори и до най-малкият детайл. Персоналът е отзивчив и много мил, винаги насреща за помощ.
Много благодарим за приятното време прекарано в този страхотен хотел! Ще се върнем отново със сигурност!
Юли Николаев
Удобни стаи, СПА центъра е добре поддържан и чист. Най-голяма тежест за оценката ми се пада на кухнята, наистина невероятна. Изобилие от предложени ястия и всичките вкусни. Почти всичко е собствено производство кухнята им е невероятна. "Калугерица" е месната им марка за собствено производство и под нея те произвеждат вина и бири няколко вида.
Персонала са усмихнати, услужливи и любезни хора. Процедурите и масажите са на добро ниво. Лоби-бара е отлично зареден с всякакви питиета.
Чист въздух и невероятни гледки от всички посоки. 
Зиза Георгиева
За втори път сме гости на хотела и отново съм възхитена от перфектното обслужване и вкусната храна! Нашите гости от Англия също са изключително доволни! Всичко е на много високо ниво! Поздравления на добрия екип!
Home produce by Katarino
To offer the guests complete enjoying stay at Katarino SPA Hotel we have our own home produce and drinks of natural origin with the brand of Katarino Food in our farms
Delicious natural food
Real Ale/Live beer/ production
Katarino brand wines
Restaurants in Katarino
Katarino SPA Hotel is the place where you will find the unaltered, true taste of natural products. They are produced in our own farms located in the ecologically clean regions of Rupite, Kresna and Predela.
Katarino's main classic restaurant
Mehanata Tavern Restaurant
Lobby Bar
Vitamin bar
Pool bar
Spa and Wellness
The modern spa center offers its guests year-round an indoor pool with a jacuzzi-cave and an outdoor pool for adults, filled with healing mineral water at a temperature of 34 °C. During the summer months we are welcoming you to our outdoor pool.
Pools
Thermal area
Katarino SPA Wellness Area
Xbody in Katarino SPA Hotel