Katarino Spa Complex is an excellent choice for a vacation in nature all year round thanks to its strategic location. It is close enough to the slopes of Bansko (8 km), but far away from the city noise, and the centuries-old forests and greenery wipe away the tension and fatigue of the busy weekdays. To the comfortable and relaxing stay at the hotel will contribute the panoramic rooms and suite views towards the majestic peaks of Pirin or Rila Mountains, as well as the numerous opportunities for both relax and active sports, combined with the concept of healthy food of guaranteed origin and quality.
The complex offers accommodation in 139 comfortable hotel rooms and suites furnished with natural materials. For larger families, we have provided the choice of 17 two-bedroom apartments in family houses, located up to 200 meters away from the main hotel building.
The hotel also has two specially equipped rooms for a decent holiday of disabled or handicapped guests.
Възможности за настаняване
Double LUXE room
In the double LUXE rooms, you can enjoy a cozy and practical space, accompanied by stylish details of natural dark wood and elegant furniture.
DELUXE double room with a balcony
Double Deluxe Rooms are impressive in design and welcome you to experience an unforgettable vacation. Here you can enjoy magnificent views of Pirin Mountain from the balcony.
JUNIOR suite
Elegant and comfortable, the Junior Suites immerse you in a relaxing atmosphere and welcome you to a wonderful experience.
DELUXE apartment
Deluxe Apartments are enchanting with their spacious and elegant halls. Start your day in luxury, comfort and plenty of warmth.
VIP suite
We have 5 VIP suites available, which are custom designed in a stylishly furnished way with impressive elegance and individuality.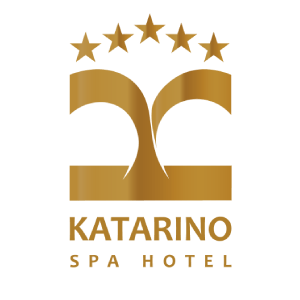 Виж актуалните цени и оферти