Katarino SPA Hotel creates a feeling of earthy bliss and perfection where natural beauty is completed with the latest SPA and Wellness technologies! This is the place where you will recover your inner balance with an endless feeling of lightness and happiness after your rest in the relaxation area, lit up by the live fire of the fireplace, or in the panoramic steam bath with a fascinating view of the mountain.
Our special therapies for vitality and rejuvenation are implementing products of French cosmetic brands leading in the field of esthetics– FILORGA and YON-KA, plus cryo-led technologies, anti-age, and lifting therapies.
Our highly professional staff's care will make you feel satisfied with the choice you have made for taking a sustainable vacation at Katarino SPA and Wellness center.
Pools
Комплекс Катарино СПА предлага на своите гости безплатно ползване на красивите вътрешни и външни басейни с минерална вода с температура 34 градуса, за деца и възрастни.
Thermal area
Комплекс Катарино СПА предлага на своите гости ползване на термалната зона, в която са разположени: Инфрачервена сауна, Леден фонтан, Тепидариум, Лакониум, Финладска и кива сауна, Солна стая, Релакс зона, Фитнес център
Katarino SPA Wellness Area
Дори и най-взискателните ни гости остават доволни от обгрижването и професионализма на квалифицирания екип от терапевти в Катарино СПА & Уелнес център.
Xbody in Katarino SPA Hotel
The effective method for losing weight, eliminating cellulite, and tightening the muscles. Innovative fitness workout for a beautiful body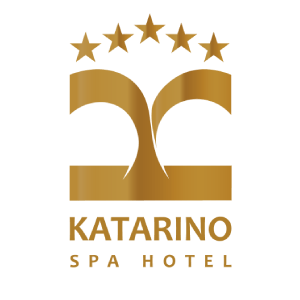 Виж актуалните цени и оферти